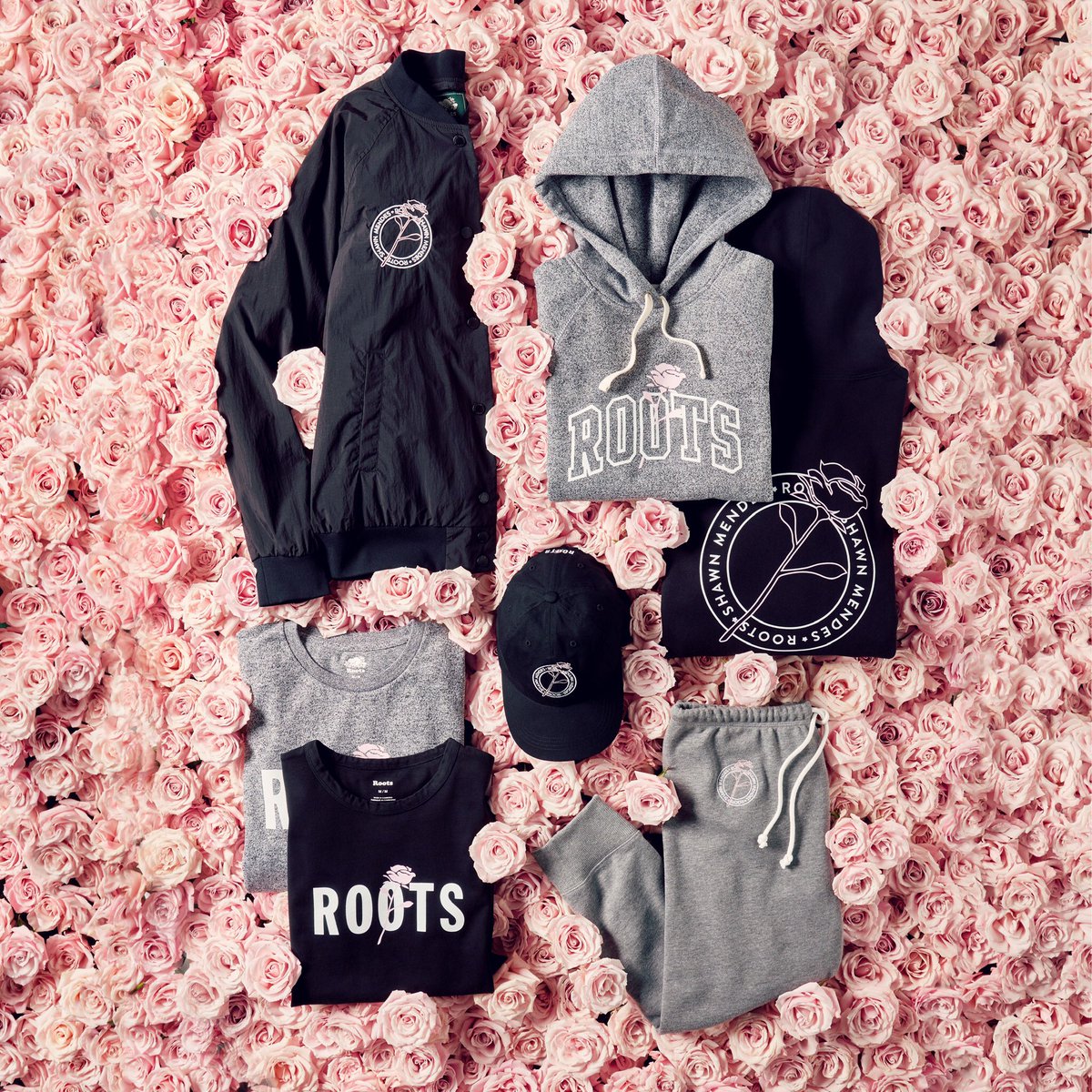 Toronto native Shawn Mendes has partnered with Canadian based brand 
"Roots" in creating a limited collection available in multiple styles for both men and women. The collection coincides with his newest album, Shawn Mendes, in that it's based around the rose motif.
The collection launched in-store and at the rose garden pop-up in Toronto on September 4th and fans were able to buy the collection online September 5th.